OPEN DAILY

Limited access to visitors with a reserved entrance via our ticket office

I have an invitation,a yellow card "1 for 1", green card "partner entry" or "Passport Loisir"
I reserve my seat by choosing an entrance at CHF 0.- and I present my discount/invitation at desk on the day of my visit.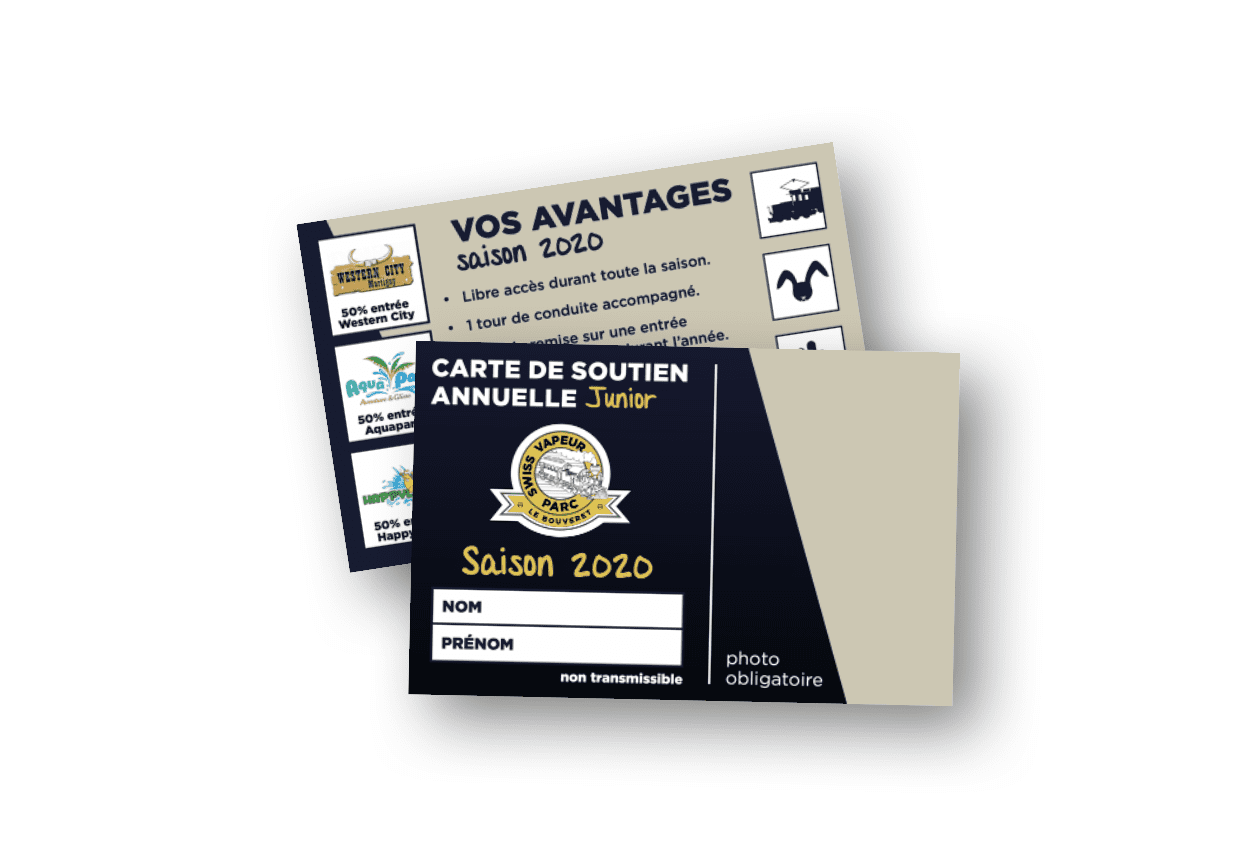 I want to buy a subscription and thus support the Swiss Vapeur Parc while enjoying unlimited entry to the park for a year (and other benefits).

I buy the subscription (CHF 50.-) on the online ticket office. On my first visit my purchase will be converted into a physical card
I reserve an entrance at CHF 0.- to reserve my place and thus guarantee my place WHEN EVERY

VISIT

.
WEARING A MASK IS MANDATORY IN THE PARK FOR VISITORS AS YOUNG AS 12 YEARS